Palletes for Gas Cylinders
Clever Solution – We Aim High!
Flatpack Gas Cylinder Pallets
Collapsible gas cylinder pallets were developed in cooperation with UTM.
With UTM Flatpack Pallets you can use limited storage capacity to its optimum.
Furthermore, you will reduce your shipping costs by more than 50% compared to the unloaded shipping of conventional gas cylinder pallets.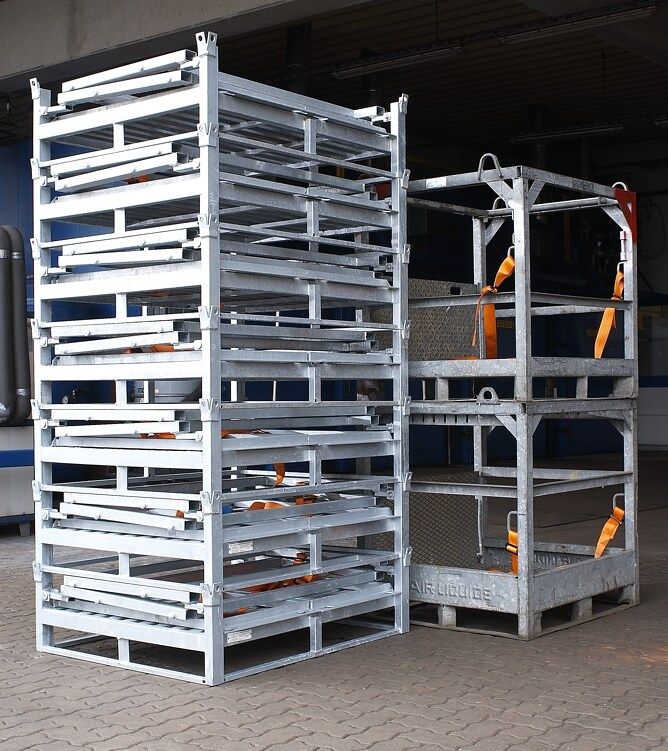 This helps to protects both the environment and your budget.
UTM Pallet size:
Empty weight: 84 kg
Interior dimensions: 1160x920x865 mm
Exterior dimensions: 1265x1030x1045mm (LxWxH)